New Homes
Introducing the easy way to find the new home of your dreams
You've arrived at our page dedicated to helping you find new homes in Maryland. Check out our featured home builders for some of the best deals on new homes for sale in Maryland in the most sought after neighborhoods. The site makes it simple for you to search whether it be a new single family home, town home, villa, or condominium. You'll find homes in urban and suburban areas throughout the area. If you're ready to hire a Maryland real estate professional to help you negotiate the best deal, talk to The Bob Lucido Team. Bob Lucido has personally been involved in the sale of over 30,000 homes and 4,000 lots in his real estate career; more than any other known sales associate in this region. As your buyer agent, Bob and his team will represent your best interests at all times, cut through all the red tape in the home buying process, and negotiate the best deal for you on a new home in Maryland. Search no more. Find your dream home right here with The Bob Lucido Team.
---
Beazer Homes

Beazer helps make the process of buying a home more enjoyable by giving you more mortgage options, more flexible home plans to choose from and built-in energy savings that put money back in your pocket all year long. You will have the opportunity to personalize your home by choosing from a wide assortment of design options and finishes, such as flooring, countertops, appliances, lighting and more. We believe our homeowners deserve to get more out of their home -- more energy efficiency and more savings.
That's why we take the extra steps to make sure 100% of our homes meet and exceed ENERGY STAR requirements, and engage a 3rd party to test and verify the performance of our homes. We will work closely with you to help you find your ideal community in the area where you want to live. Tell us about the home you would like to build, and we'll save you time and mileage by providing options for new homes in beautiful Beazer communities across the country. Building a Better Home Buying Experience with Beazer
_______________________________________________________________________________________________________________
Williamsburg Homes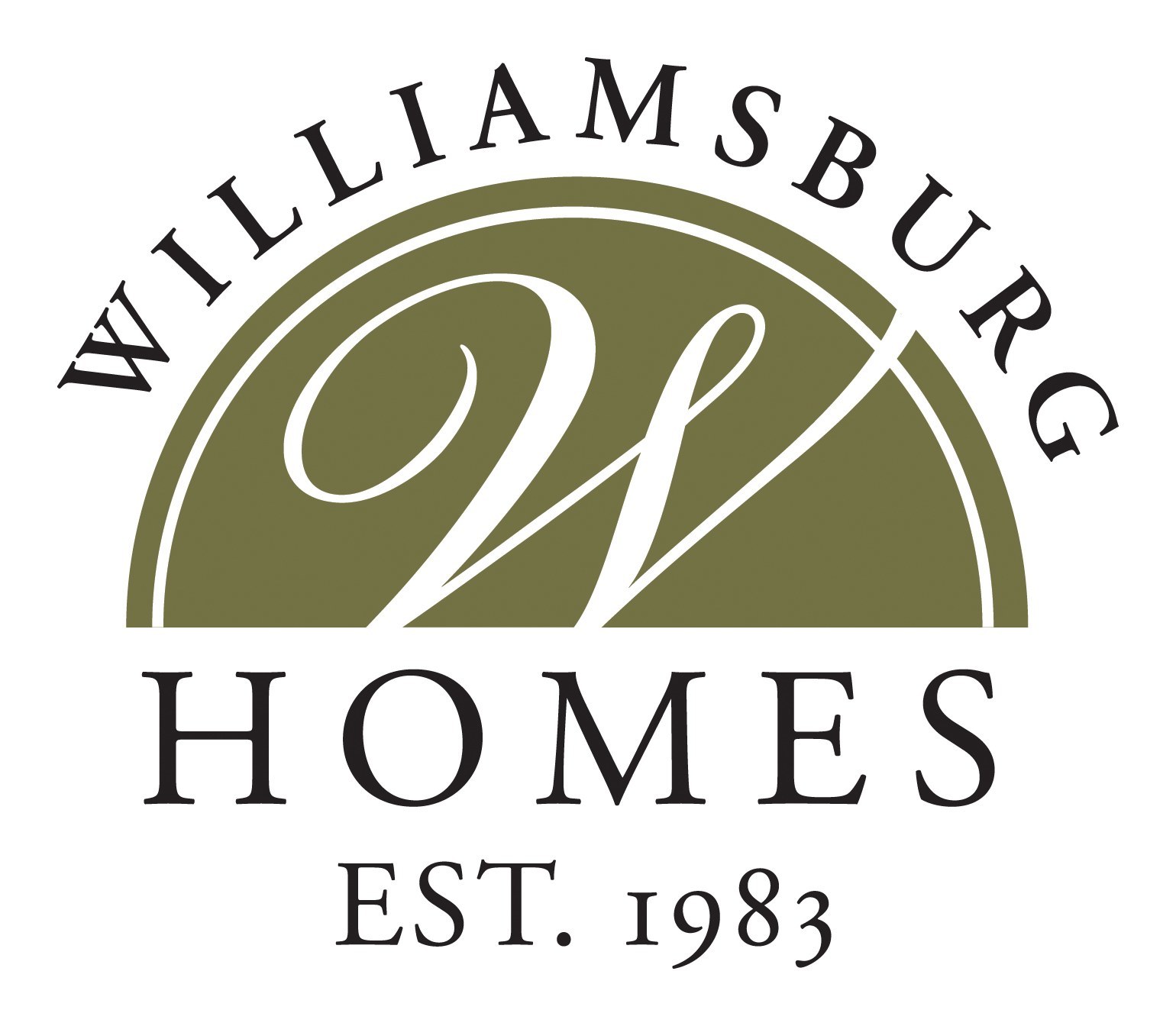 From Concept to Creation! Founded in 1983, Williamsburg Homes has been honored by the Homebuilders Association of Maryland with first place accolades for product design, livability, craftsmanship and value for 29 consecutive years. Building semi-custom homes in Maryland's Montgomery, Howard, Baltimore, Harford and Anne Arundel Counties, we have built several sought-after communities in convenient locations. Williamsburg is involved in planned communities that include other area builders along with small communities for those searching for quiet cul-de-sac living. Williamsburg Homes' well-rounded knowledge, insight and originality are unique. We pride ourselves in working with top-flight engineers and architects throughout the planning process. The tremendous energy, thoroughness and attention to detail we invest in every stage of the design and construction process is reflected in communities and homes that are consistently successful in capturing the enthusiasm of homeowners and industry peers.
With homes that practically sell themselves, our professional sales team focuses on quality customer service for the homebuyer. Customizing a dream home is no small feat; our sales managers walk buyers through the process of selecting from the many elevations and floorplans we offer through choosing from the wide selection of options including moldings, cabinetry, flooring, countertops and more. Williamsburg Homes has something for everyone with several different semi-custom homestyles ranging from beautiful, spacious townhomes to more traditional single-family homes and luxurious estate homes built on large homesites.
---
Windsor Crest Condominiums
Windsor Crest Condominiums is a suburban retreat, free from the fast pace and pressure of the workday. Residents relax in the comfort of their homes which feature a wide range of standard luxury amenities and designer options. The condos are various sizes, ranging from one bedroom to three bedrooms and starting in the $150's. Amenities at Windsor Crest are phenomenal. For entertainment, take a dip in the Olympic Sized swimming pool, watch a movie in the private theater, or relax with a book in the library. The fitness center is state-of-the-art, and there is even a lit tennis court and clubhouse! Homes are ready for immediate move-in. Please call for more information.
---
Senate Homes

For over 35 years Senate Homes has earned a reputation for quality construction, superior design and a commitment to customer satisfaction. Senate's home designs offer floor plans and luxury appointments to fit every lifestyle. Dramatic two-story entry foyers, master bedroom suites with sitting rooms and luxurious baths, gourmet kitchens and much more. Behind the wide variety of models and custom features, however, is the Senate Homes dedication to building the best homes in Carroll County, Maryland. Each home is the product of extensive research and planning, built to exacting professional standards. Senate's home building expertise may be legendary, but their most respected product is the value found in every home they build.
---
Powers Homes

2000+. That's how many homes the Powers brothers have built in the greater Baltimore area over the past two decades. That's how many home owner's dreams they helped bring to life.
Since 1989, Mark and Jeff Powers have combined their childhood passion for building with hammer-and-nails experience, professional relationships and personal attention to create homes that meld form and function with family to create homes perfectly suited to the owner's taste and lifestyle. You'll feel the difference Powers makes. They'll build the home your lifestyle needs.
---
Bozzuto Group

We've been building exceptional homes since 1988 and take great pride in the communities we've created. But our commitment to quality goes beyond the structure of a home – it's a commitment to providing an exceptional home buying experience and to creating the best possible living environments for our customers.
---
Ryan Homes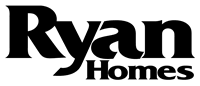 Since 1948, we've grown from a small, family-run business to become one of the top five homebuilders in the country. Today, Ryan builds homes in twenty-five metropolitan areas in fourteen states and the nation's capital. We're a proud member of the NVR family, a distinguished group that also includes NVHomes, Fox Ridge Homes, Rymarc Homes, and NVR Mortgage. While there are many reasons for our success, they all revolve around three key factors: our commitment to customers, our consistent quality, and our personalized approach. First-time buyer, move-up buyer, empty nester—buyers of all ages and stages of life can find exactly what they are looking for in a Ryan home.
---
Goodier Baker

Goodier Baker is a specialized and entrepreneurial real estate company that is based on four key principles:

PASSIONATE ABOUT REAL ESTATE. Our Principals and professionals are uniquely enthusiastic and dedicated to real estate as an asset class. We are property specialists with a distinct passion for what we do.

COMMITMENT TO INTEGRITY. Goodier Baker is committed to acting in an honest, respectful, and professional manner in all of our pursuits and with all of our clients, our partners, and our counter-parties.

EXECUTION OF CREATIVE VISION. Success in real estate demands creativity and vision. At Goodier Baker, we pride ourselves not only in the ability to reach innovative solutions, but also in the ability to effectively implement those solutions.

DELIVERING VALUE. Goodier Baker is continually and fervently focused on creating value for our clients, our partners, and our community.
---
Mark Building

Mark Building communities afford plenty of living room for all life's adventures. Timeless designs that are always in style. Great locations, quality craftsmanship and a product backed by four generations of homebuilding experience. That's why many of our homes are bought even before the models are built, right from the blueprints. We get it right the first time and pass the cost benefits on to you.
---
Dorsey Family Homes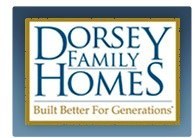 With all that buying power it makes sense to buy from one of the best builders of single-family homes in Howard County. At Dorsey Family Homes, building sperior quality homes has been a family tradition for over 40 years. During that time we have been more concerned with "how well" we build each of our homes rather than "how many" homes we build. If you're looking for a neww home in Howard County, you've come to the right new home builder!
---
Ryland Homes

Live Life. Even Better, With Your New Ryland Home. For more than four decades home buyers have trusted Ryland Homes as a new home builder for truly livable designs, great neighborhoods, outstanding quality and a commitment to complete satisfaction in your new home. With our national strength and local focus our dedicated team gives you more value in your new home now more than ever.
---
Stanley Halle Communities

Founded in 1977, Stanley Halle Communities has over 40 years of experience with over 5,000 homes built in 25 communities throughout Maryland, Virginia, Washington D.C. and Delaware. A builder of waterfront properties, Stanley Halle Communities is a premier new homes builder in the Delaware and Eastern Shore Maryland markets. We have over 40 years of experience in designing and building homes that are centered on the needs of families.
---
Toll Brothers

At Toll Brothers, we build more than homes. We build communities. For over 40 years, we've been building communities in picturesque settings where luxury meets convenience, and where neighbors become lifelong friends. Toll Brothers is there – in the smallest finishing details of your home, in the setting that makes your home part of a neighborhood, and in the neighborhoods that create your community.
---
NV Homes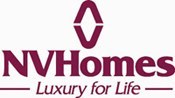 One of the nation's top luxury homebuilders, thousands of families have selected homes in our exceptional communities nestled throughout the Washington, Baltimore, Philadelphia areas as well, as the Maryland and Delaware beaches-convenient to all the necessities and pleasures of life.
---
SK Properties

SK Properties, Ltd. is proud to bring to market its latest community, Guilford Mews, a quiet enclave of just 26 homes restricted to buyers who are "55 or better". SK has developed numerous residential, office and commercial properties throughout the Mid-Atlantic area since its inception in 1984, and is particularly pleased to have Bob Ward Companies as its building partner at Guilford Mews.
---
P&S Builders

P&S Builders is a successful family-owned business with a 50-year reputation for delivering high quality construction in a variety of categories. Our resume of projects includes high quality custom homes, townhouses, single-family homes, apartments, warehouses, and retail strip shopping. P&S typically also develops the land upon which its projects are located, including platting the lots from raw land and installing roads and utilities.